Commercial Roofing Installation
At ARCM Roofing Inc.our roofing team consists only of highly-trained, experienced, and dependable, professional commercial roof specialists. Our commercial roof installation contractors are the best in Colorado, which is why we're able to proudly state that our commercial roofing installation services are the highest quality for the best value in the region.
There's no one-size fits all roofing system for all commercial buildings, of course. That's why our commercial roofing consultants are trained so extensively—so that they can understand the unique strengths and weaknesses of all the commercial roof material options available today.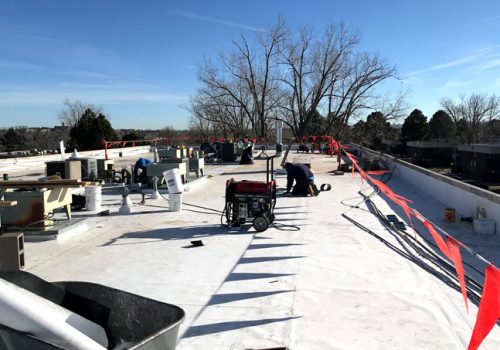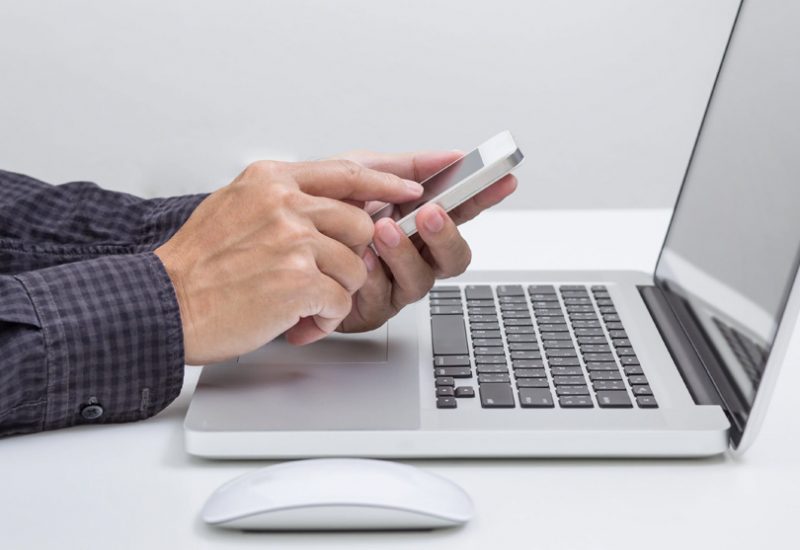 Commercial Roof Installation - Options
Many commercial buildings have low-slope roofing designs, and many others have a flat commercial roofing system. These low-slope and flat roofing systems help companies keep their energy costs down and provide a convenient area for heating and cooling units. Flat roofing systems are practically the standard in commercial construction for these reasons. There simply aren't many other configurations that are so well suited to commercial buildings.

Despite how common they are, however, the initial installation of these types of roofing systems can be very complex. It's critical to make sure that you only hire licensed, experienced, and reputable commercial roofing contractors for this sort of job. To make sure that each of our clients receives the best service and the most skilled installation, we train all our contractors extensively. And they aren't just trained once—we make sure to keep them abreast of all innovations and the latest tools and techniques for the highest quality installations..

Browse through our roof types to see what roof systems you believed may best meet your goals. Are you looking for better protection against water damage and leaks? Or are you more concerned with energy efficiency? We only use the highest quality materials and most state-of-the-art tools, and yet we also work very hard to keep our prices low so that you get the most value for your money.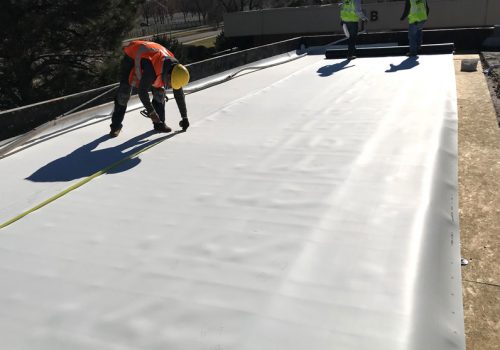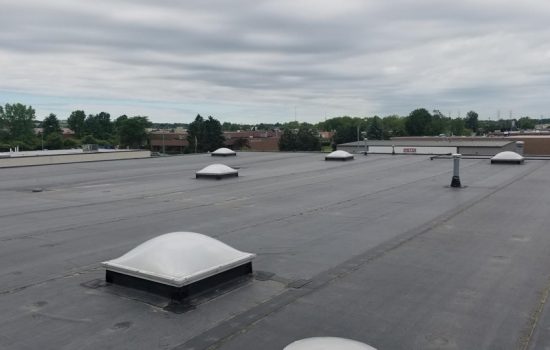 Commercial Roof Installation Sytems
If your company has a building with a non-traditional roofing system, that's okay too—we'll work with you to find the best solution for your needs.
No matter what type of roofing you want, or what the requirements are for that roof, we'll be able to help design the optimal solution. Give us a call or fill out the form above and we'll call you to meet with one of our commercial roofing consultants. Tell us about your building, about your company's goals, about how happy or unhappy you've been with prior commercial roofing systems. Ask us every question you can think of. Let us know your budget and have a look at your existing roof. By the end of our conversation and inspection, we'll be able to provide you with a unique commercial roofing system plan as well as an
You deserve to have a commercial roofing company on call that is dependable, and there's no better choice in Philadelphia commercial roofing installation or roof repair than Industrial Roofing Contractors.  Contact us today!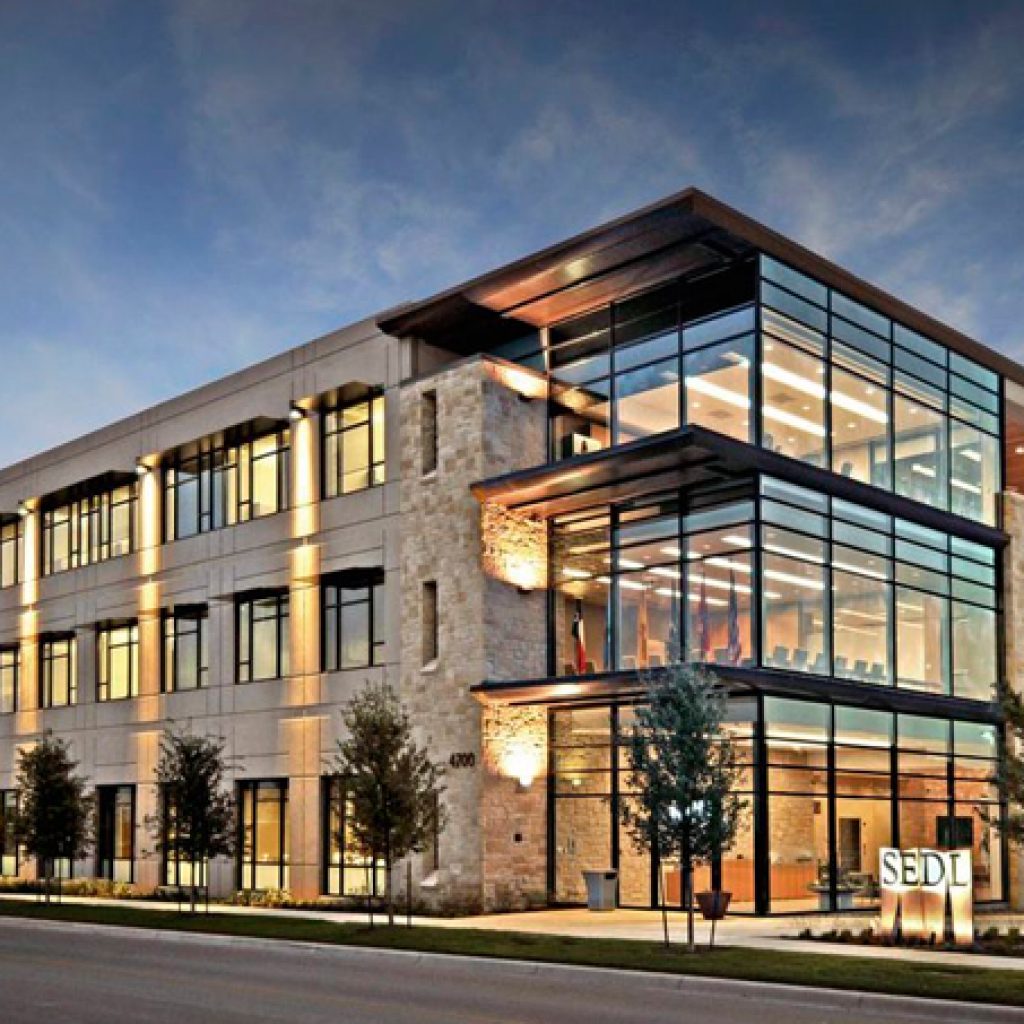 Get a Commercial Roofing Assessment Today from Our Skilled Team!
As your commercial roofing experts in Colorado, ARMC Roofing offers affordable, professional solutions to handle even the most complex roofing needs. From local stores to large-scale apartment buildings and specialty properties, we go above and beyond to ensure that you get the results that you deserve with your new roof. Call today or fill out our simple online form, and we'll get you started with one of our project managers!
• Multi Family Residences
• Assisted Living Centers
• Churches
• Apartments
• Town homes
• Homeowner Associations
• Warehouses
• Office Complex

Need a FREE Drone Inspection?
When utilizing a drone to capture high quality photos and videos, not only of the roof, but of the entire structure and property, these inspections can be performed within just a few hours. This allows us to observe the results of the inspection from the ground and prepare a detailed analysis of the data in less time and with virtually no risk of injury