Do I Need A New Roof?
ARCM Roofing Can Repair or Replace Your Roof
On a home, there's one thing that must be well-maintained, and that's the roof. Do you remember when your roof was installed? Is your roof starting to look old and worn? When does the warranty expire?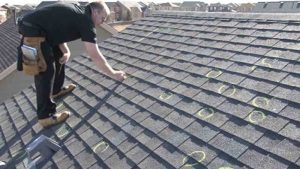 The ARCM Roofing team has been serving homeowners all over Colorado for more than 20 years, and we can answer all your roof-related questions. Don't ignore that nagging feeling that you may have delayed a roof inspection too long. If you think it's time for repair or a new roof, let the experts at ARCM Roofing do what we do best.


Signs of a Deteriorating Roof
Shingles that are cracking, curling or missing

Large amounts of shingle granules washing into gutters

Stained ceilings & walls from water damage

When you look at the roof, it looks old and worn

Signs of moss and algae on the roof

Metal flashing that's cracked or otherwise damaged

Rising utility bills due to reduced insulation from an aging roof


Enjoy Peace of Mind Again
Don't lose sleep worrying about these and other problems that may arise with your roof. Keep your home in prime condition with Hinkle Roofing's expert contractors and time-tested experience. Save yourself a lot of time and money by taking care of issues now instead of waiting for them to become bigger headaches down the road!
A new roof will heighten your home's curb appeal and property value, reduce future repair expenses, provide you with improved energy efficiency, and lower your stress level knowing you've got a durable roof over your head.
GAF Master Elite® Factory-Certified Installation
Here at ARCM Roofing, we've been in business since 1998. We put a premium on quality, durability and professionalism. When our roofing contractors work on a project for your home, we treat it as though we were doing it for our own homes. To ensure customer satisfaction, we use roofing products from GAF, North America's largest roofing manufacturer, and our installers have earned GAF's top recognition: GAF Master Elite® certification.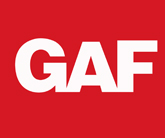 Master Elite certification is GAF's factory certification program. It provides ongoing training to roofing contractors and assurance to you that your roof will be completed correctly and professionally.
Only 3% of all roofing contractors in the United States have qualified as Master Elite. Choosing a GAF Master Elite contractor is your assurance that you'll be dealing with a professional, proven contractor.
Make Sure Your Roof Is in the Best Hands
At ARCM Roofing, we understand how overwhelming the idea of replacing or repairing your roof can be. That's where we come in. Our professionals have earned the highest certification roofers can get, so you can be confident you're working with the best of the best.
That means once we partner with you on a roofing project, our expertise leads the way from beginning to end. You don't need an inexperienced roofing contractor doing permanent damage to your home and costing you even more money down the road. Protect your property with a team that has the experience and the qualifications.