EPDM is particularly well suited for classic flat or "low-sloped" roofs common in commercial construction. One of the biggest reasons EPDM has become popular is the average cost to install and maintain. Compared to other roofing options, EPDM generally will run about 10% less than the standard TPO install. Compared to mod-bit (modified bitumen) it is much safter to install while being cleaner looking.
Professional Service
* EPDM Roof Installation
* EPDM Roof Repair
* EPDM Roof Replacement
* Residential and Commercial Service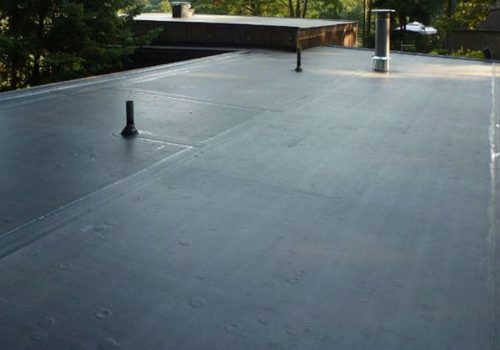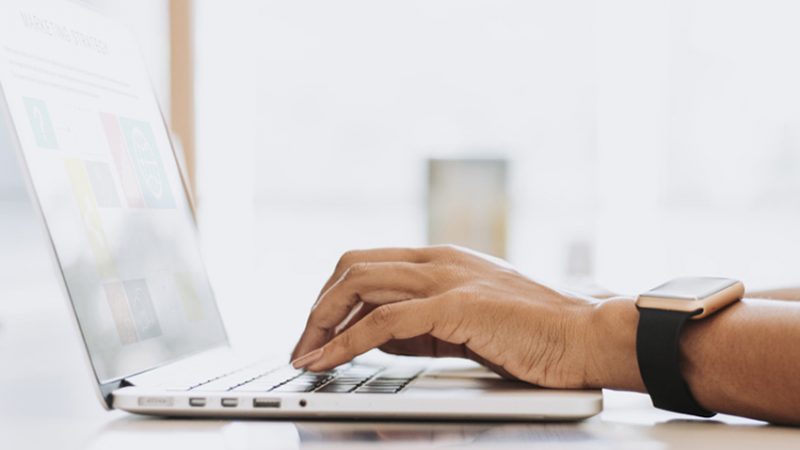 EPDM Roofs Extremely Durable
EPDM stands for Ethylene Propylene Diene Monomer – in layman's terms a rubber roof. Specifically it is a synthetic rubber and the two primary ingredients of EPDM (ethylene and propylene) are manufactured using a combination of oil and natural gas and while black is the most common color for EPDM installs, white is also commonly available.
It is both flexible and extremely durable and because it is installed in sheets, often does not have any seams, meaning less lifetime leaks. On top of all of that, because the material is a synthetic rubber, it is almost impossible to burn and has even been known to actually slow or even stop a building fire's progress.
That often means a lower installation cost, lower insurance premium and longer lifetime value than the most common type of roof it replaces (tar and pitch roofs).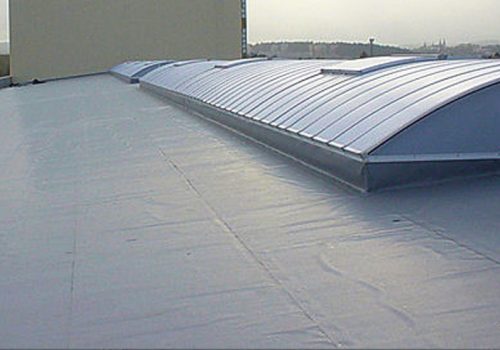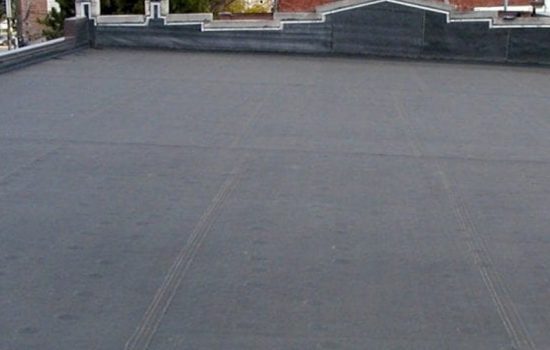 EPDM Roofs Saves You Money
A notable benefit of EPDM roofing is its simple installation process. When compared to conventional roofing materials, EPDM proves far less labor-intensive thanks to its ability to be installed in large sheets, which minimizes labor costs. When adhering the rubber membrane to the surface a variety of specialized tools are needed, so it's highly recommended to have it installed ARCM Roofing specializes in EPDM Installation
Just like any roofing material, EPDM roofs may need occasional repairs and maintenance. With rubber roofing though, repairs are usually quick and inexpensive. Many times, a simple application of liquid rubber or special tape can be applied to repair a leak. Maintenance of an EPDM roof also tends to be very minimal, especially when compared to other roofing materials. In fact, some EPDM roofs require no maintenance whatsoever other than aesthetic upkeep, such as repainting with acrylic paint once every decade to keep the color of the roof vibrant

Need a FREE Roof Drone Inspection?
When utilizing a drone to capture high quality photos and videos, not only of the roof, but of the entire structure and property, these inspections can be performed within just a few hours. This allows us to observe the results of the inspection from the ground and prepare a detailed analysis of the data in less time and with virtually no risk of injury