Following a major storm event, it can be a good idea to have your roof evaluated for damage. Major storms events can cause severe damage. That, however is not the most dangerous kind of damage that storms cause. It is the smaller damage that goes unnoticed that creates the most damage over time. A small leak that goes undetected can allow water to seep under the roof. It causes insulation to become saturated. It can lead to mold. It can cause dry rot, which can lead to major roof repairs. The key to preventing escalating damage of commercial flat roofs is early inspection.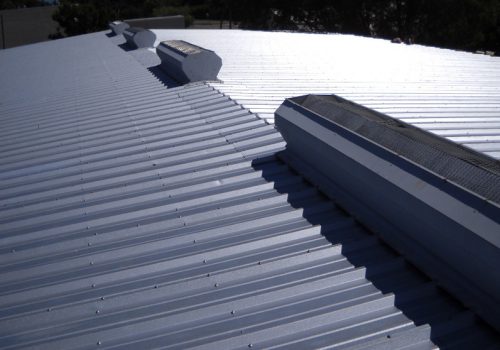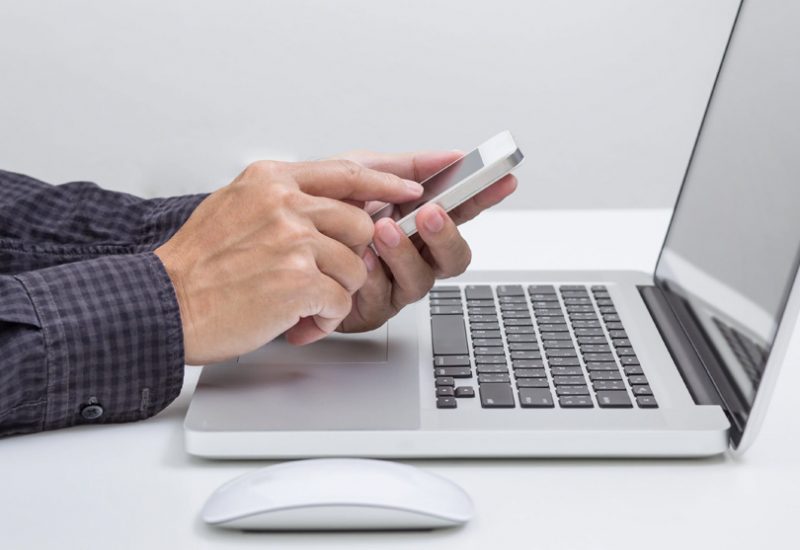 Commercial Roofing Contractor Colorado
Your roofing system can experience a variety of damages depending on the severity of the storm. Perforation may be result from hard hitting hail, while flying debris can impact your exterior due to intense winds. Roofs can experience leaks which affect the property's interior, and, in severe cases, can destroy your structure entirely. Even without intense damage, it is urgent that you invest in roof repair or replacement now as you brace for inevitable storms that will follow. Specific storm damage services can include

• Emergency Roof Repair

• Hail Damage Repair

• Insurance Claims Help

• Roof Leaks Repair/Patching

• Wind Damage Repair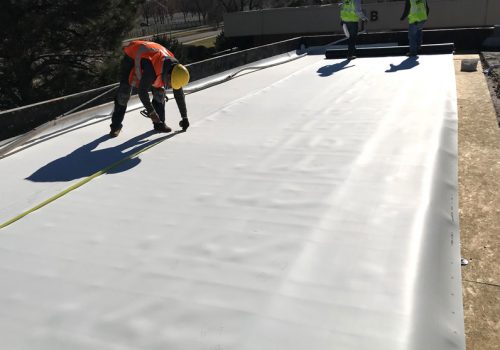 Commercial & Residential Roofing Contractor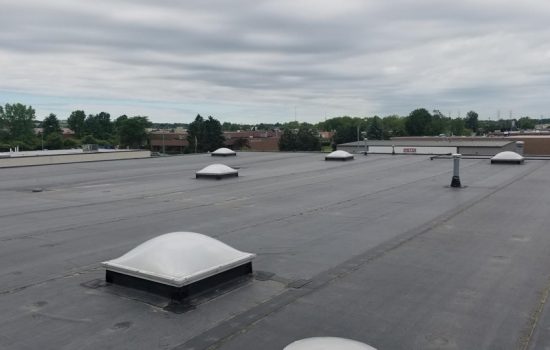 Metal Roof Hail Damage
When hail has its way with the metal panels on a roofing system, it is common for dents to develop. While it may look unsightly, unless these dents lead to cracks or rusted spots it will not negatively affect the watertightness of your roof. Watch for signs of cracks, and call an expert to solve any water issues!
Damage on Thermoplastic Roofing Systems
Thermoplastic roofing membranes can typically withstand impact  of hailstones up to 1 ¾ inches in diameter, and cover boards can be installed beneath the membrane for further improvement. On PVC and TPO roofing systems, watch for deterioration in the form of cracks looking like crow's feet or circular patterns.
EPDM Membranes and Hail Damage
While EPDM roofing systems tend to be more flexible than thermoplastic materials, signs of damage can look similar. Watch for cracks in circular or crow's feet patterns as a result of hail cracks and puncturing.
Modified Bitumen & Built-Up Asphalt Roofing Hail Damage
The most resilient of roofing systems when it comes to hail, MB and BUR roofs provide extra protection from either a gravel surface, or a two-ply construction. These roofs can last a long time, but if hail displaces the asphalt granules or fractures the membrane's reinforcement, you may need an expert's repair.
Damaged Roofs

When it comes to commercial storm damaged roofs, there are three things
every business should know. Prevention, roof repairs and insurance
claims. These simple tips can help to save you time and money, either by
preventing major damage or by helping you repair the damage faster.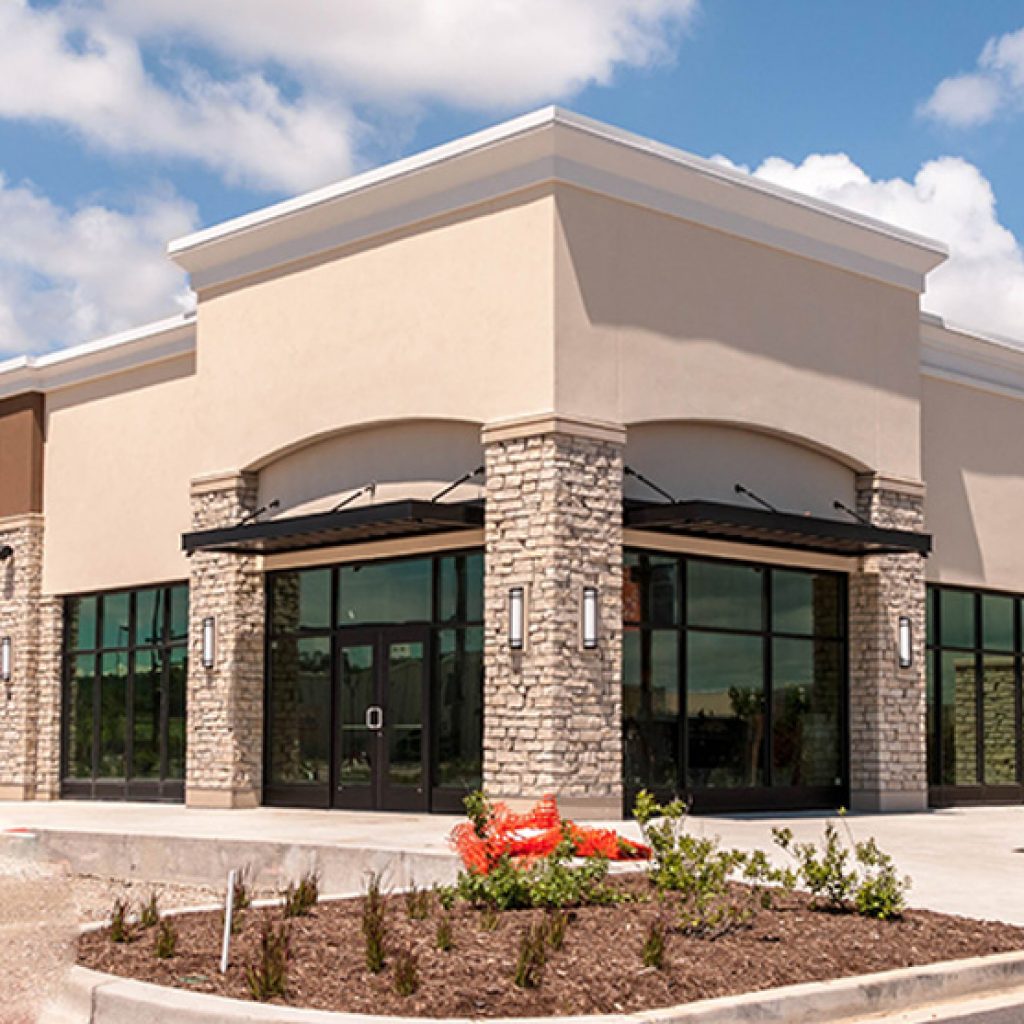 Get a Roofing Assessment Today from Our Skilled Team!
As your commercial roofing experts in Colorado, ARMC Roofing offers affordable, professional solutions to handle even the most complex roofing needs. From local stores to large-scale apartment buildings and specialty properties, we go above and beyond to ensure that you get the results that you deserve with your new roof. Call today or fill out our simple online form, and we'll get you started with one of our project managers!
• Multi Family Residences
• Assisted Living Centers
• Churches
• Apartments
• Town homes
• Homeowner Associations
• Warehouses
• Office Complex

Need a FREE Drone Inspection?
When utilizing a drone to capture high quality photos and videos, not only of the roof, but of the entire structure and property, these inspections can be performed within just a few hours. This allows us to observe the results of the inspection from the ground and prepare a detailed analysis of the data in less time and with virtually no risk of injury