Thermoplastic Polyolefin (TPO) is a type of single-ply roofing membrane designed mainly for commercial and industrial applications, though these roofing systems can also be used on residential buildings. There are a variety of ways to install TPO, including plate-bonded, adhered, mechanically attached and ballasted. What makes TPO so attractive to many buyers is its versatility. It is available in different colors, even though the majority of TPO roofs are grey, tan and white.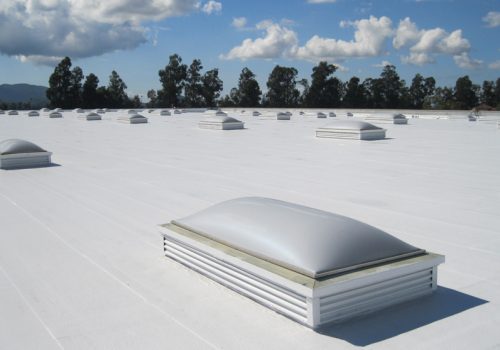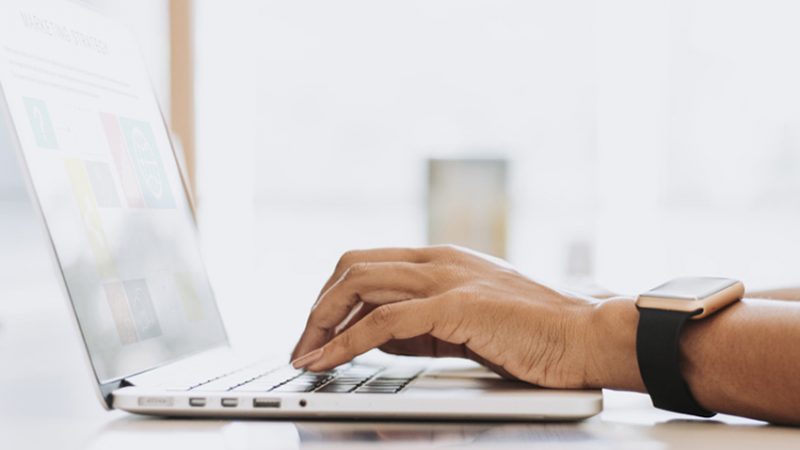 Single-Ply Membranes
Single-ply membranes are synthetic as well as rubber in their makeup. To adhere these membranes to a flat roof, they are either fastened mechanically, ballasted to a roof, or affixed to the insulation that forms a protective layer on a flat roof surface. 
Single-ply is a commonly known type of commercial material. However, you might not know that there are two types of single-ply membranes made to suit both the budgets and the building needs of commercial operations. Those types include:
Thermoplastic Polyolefin (TPO)
Ethylene Propylene Diene Terpolymer (EPDM)
Both of these single-ply membranes vary in their material content, their energy efficiency, and their installation methods.
With the proper maintenance and installation, single-ply membrane roofing can last from 10-20 years. There are other benefits with single-ply systems, such as: 
Insulation choices – Single-ply roofing systems exclude the insulation factor, so as a commercial roofing consumer, you have various options to select from for insulating a commercial roof.
Installation choices – There are choices for how you can install a single-ply roof. It can be fastened or attached right to a roof deck, as well as affixed with different adhesives. It can even be welded through heat in more difficult spots on a roof, such as areas where protrusions, projections, and chimneys are present.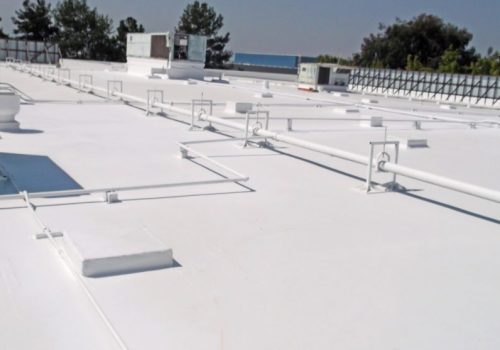 Resists Corrosion – TPO is resistant to corrosion and disintegration when it comes in contact with various materials. It is also resistant to mildew and algae and doesn't necessitate pressure washing, so it is easy to maintain. 
Fire-Rated, Class A – Both TPO and EPDM membranes are Class A fire-resistant. During the production process, the manufacturer adds fire retardant chemicals to the composition of the material.
Reflective and Penetrable – Most TPO is usually white and extremely reflective. While in contrast, EDPM is often black because of the membrane's natural color and its retention of the sun's rays.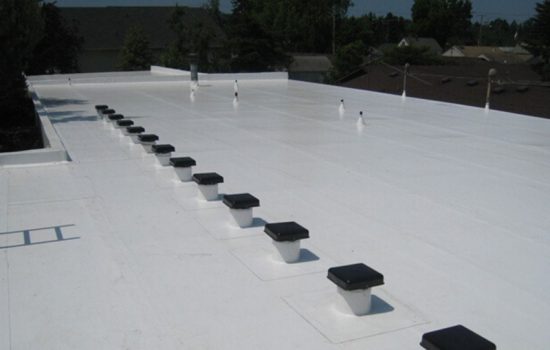 TPO Roofing
 In scientific jargon, TPO translates to Thermoplastic Polyolefin. It is categorized as a layer of a single-ply membrane composed of synthetic components along with a fabric reinforcing scrim that stabilizes and strengthens the membrane for improved and increased performance. It consists of a smattering of different rubber types that are usually a combination of polypropylene and ethylene-propylene rubber. 
TPO has gained considerable use with commercial roofing systems, particularly in covering flat roofs. It's doubly sought after for its natural reflective ability to deflect ultraviolet waves (UV) while conserving energy and saving on utility costs. The manufacturer fabricates the membranes themselves in sheet form, and they measure in widths of 10, 12, and 20 feet. Once cut, rolled, and assembled, the manufacturer distributes the sheets to the facility that requests and purchases the materials for commercial roofing purposes. 
How TPO is Installed
Once you prepare, clean, or remove the substrate (or the surface on which the TPO membrane is going to be affixed), put the new insulation in place. There are choices or options with insulation that include: 
Polyiso or Polyisocyanurate – one of the most often used insulation types for roofing applications. It can be costly but has a high R-value rating, which is a measurement of a material's resistance to the flow of heat. This top rating means that the insulation has a strong ability to withstand heat.

Need a FREE Roof Drone Inspection?
When utilizing a drone to capture high quality photos and videos, not only of the roof, but of the entire structure and property, these inspections can be performed within just a few hours. This allows us to observe the results of the inspection from the ground and prepare a detailed analysis of the data in less time and with virtually no risk of injury